Check out these original production sketches of me - Spyro - and some and some of the other villians and characters!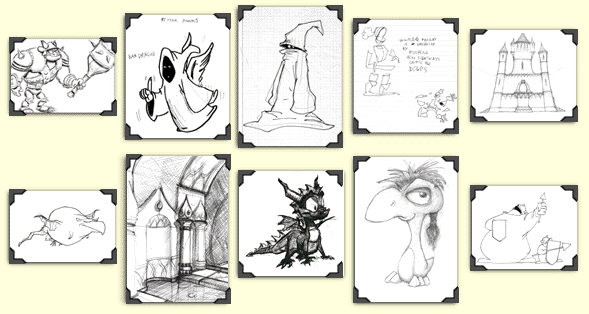 Main | About | Chat | Games | Scrapbook | Creators | Press| Quiz
Artisans | Peace Keepers | Magic Crafters | Beast Makers |Gnasty Gnorc








Spyro The Dragon TM & (c) 1998 Universal Interactive Studios Inc. All Rights Reserved.
Developed by Insomniac Games, Inc. All rights reserved.

PlayStation and the PlayStation logos are registered trademarks of Sony Computer Entertainment Inc.




www.universalstudios.com
©1999-2000 Universal Studios
All Rights Reserved
Terms of use Privacy Policy